New Jaguar 2021 Jaguar XF for Sale in Oklahoma City, OK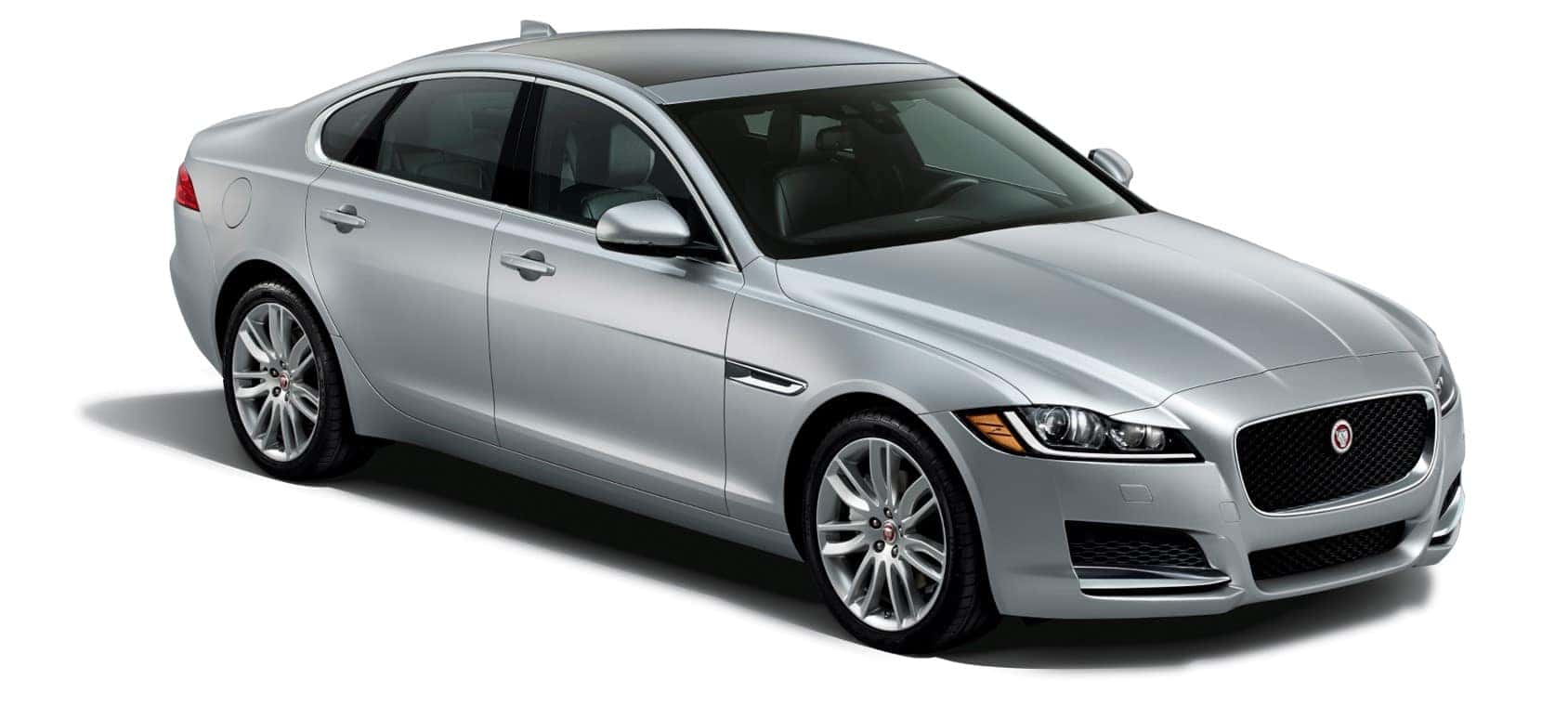 When you need sedan space but would still appreciate the sleek style of a coupe, the 2021 Jaguar XF offers all you could dream of and more. This car is made to hit the open road with surprising efficiency without stripping away the dynamic feel. To get your first taste of all that this new sedan can do, stop into Jaguar Oklahoma City for a formal introduction and a test drive.
Extreme Capability
With ample room for five, this 2.0 L engine provides 246 hp and reaches 60 mph in just 6.5 seconds. The 8-speed automatic transmission makes it a pleasure to drive as you tool around the city or out for a more extended excursion. And for those times when you need a little more control, such as rain or snow, the Jaguar All-Wheel Drive system includes Intelligent Driveline Dynamics to predict traction limits and conditions. The XF will get you there safely and in style.
Classic Style
There is no mistaking this modern, sleek design that carries a very European flair. Unique details like the foil-tipped grille and power vents with the embossed Jaguar Leapers give the nod to this revered line of cars' long history. Inside, the all-new interior is equipped with details and features only found in the Jaguar line. Quilted and monogram etched leather seats, Engine Spin Aluminum trim, ergonomically shaped gear shift made of hand-stitched leather, practical storage throughout, and room to stretch your legs are all standard fare in the Jaguar XF.

Today's Tech
There is as much technology rolled into the cabin of the XF as there is under the hood. This family-friendly car offers connectivity for all with multiple Wi-Fi enabled touchscreens for passengers. And the driver's center screen provides a full 11.4 inches of capability right at your fingertips. This command center integrates Apple CarPlay, Android Auto, and Remote while also controlling the climate, lighting, audio, and navigation. Safety is always the primary focus. Everything a driver needs is within reach and simple to operate with just a glance and a touch. The driver-assist features make getting around town less stressful and long drives more enjoyable. This technology acts as a second set of eyes on traffic and the surroundings.
Lap of Luxury
A drive always needs to remain focused on the road. And Jaguar knows that driver comfort is a critical aspect of maintaining that focus. Luxurious leather seating with climate control, wireless charging for handheld devices, and touch controls for all features and systems make operating the XF simple and stress-free. Drivers can relax in this cabin, knowing that the dynamic handling pack and torque vectoring features provide added assistance in handling, stopping, and cornering. And while safety is far from a luxury, these critical tools allow drivers to remain calm and enjoy their driving experience in this elite luxury vehicle.
To discover all that the new 2021 Jaguar XF offers selective drivers, visit Jaguar Oklahoma City to test drive this modern twist on the Euro-style sedan.

We appreciate your interest in our inventory, and apologize we do not have model details displaying on the website at this time. Please fill the form out below and our team will quickly respond, or, please call us at 405-584-6107 for more information.