New Jaguar 2021 Jaguar F-Pace for Sale in Oklahoma City, OK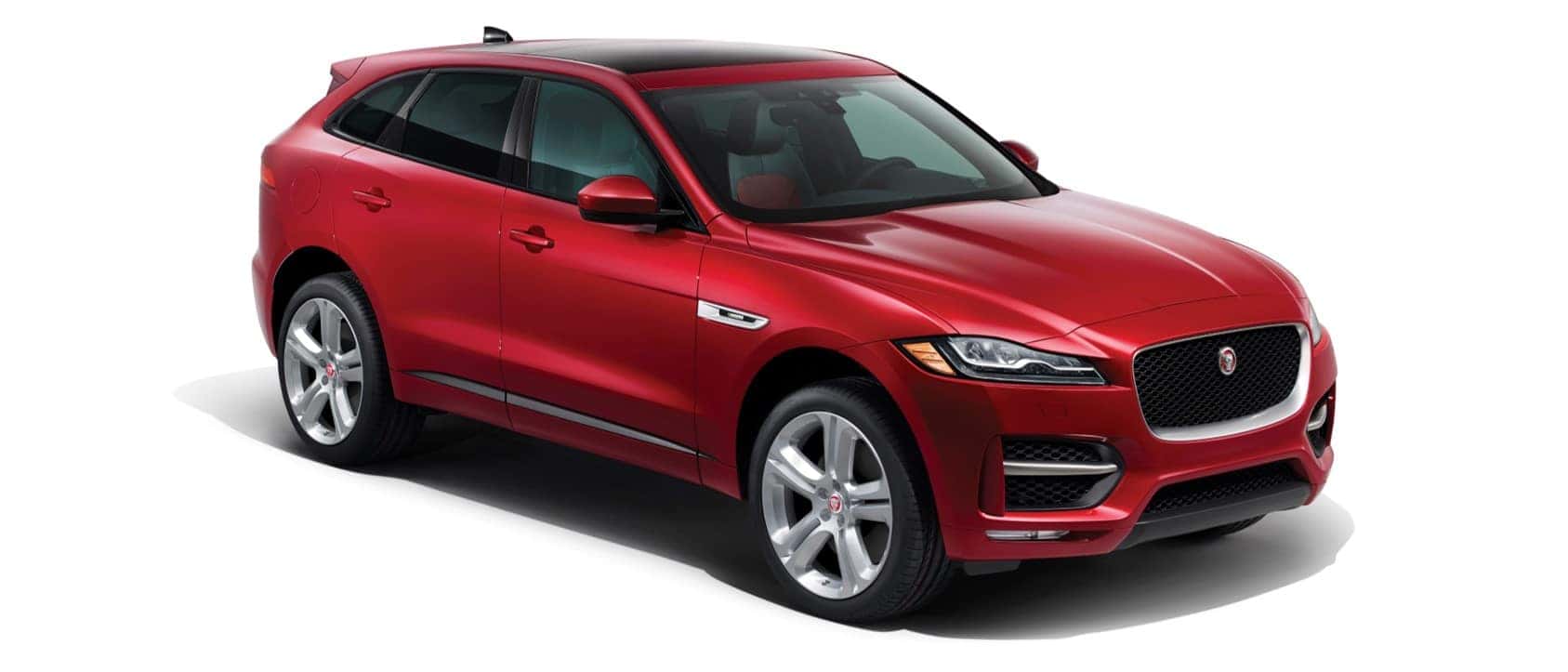 When you are looking for luxury, performance, and space for the entire family, look no further than the 2021 Jaguar F-Pace. The 2021 model brings some significant exterior enhancements to seamlessly blend classic lines and beauty with an ultra-functional luxury SUV. It has no competition for the most discerning drivers. And when you visit Jaguar Oklahoma City for an introduction to this masterful SUV and a test drive, you will know that your research and shopping have come to an end.
Extreme Capability
Reaching 60 miles per hour in under seven seconds and a top speed of 135 mph, the 2021 Jaguar F-Pace offers far more performance than any other SUV while in elite style and comfort. The sporty feel is thanks to the 1,997-cc engine that cranks out a max of 246 hp. The 8-speed automatic transmission controls the beast so that you can focus on enjoying your drive. And if you are looking for more power, upgrade from the P250 in the F-Pace to the S class, which offers the P340 and P400 in the S and R-Dynamic S. For a more sedate tour, select Eco Mode, Rain/Ice/Snow Mode, or Dynamic to suit your mood and the environment.
Rugged Style
There is no mistaking the look of sheer power when you see the 2021 F-Pace coming. The new double "J" blade signature headlights, wider vents, and deeper grill let everyone know to clear a path for this dominant SUV. As they stare in awe when you pass by, the exhaust finishers integrated into the redesigned rear bumper add the look of an SUV capable of going anywhere. But the best part is that you can enjoy this driving experience at any time. You have the capacity for four additional passengers and a massive 31.5 cubic feet of cargo space for gear, the family dog, or luggage for the best weekend road trip ever.

Today's Tech
The 2021 Jaguar F-Pace offers more technology than you will find in many homes. But you would expect nothing less from this incredibly driver-friendly vehicle. All five guests in the F-Pace can stay connected to all that matters in their world thanks to multiple Wi-Fi enabled screens throughout, in addition to the driver's command center. This central screen measures 11.4 inches of touchscreen functionality that integrates with Apple CarPlay, Android Auto, and Remote to provide easy access to information at a glance.
Lap of Luxury
The all-new interior of the 2021 F-Pace is designed to create a luxurious and relaxing cabin to keep you relaxed, focused, and comfortable on your journey. Touch controls at your fingertips, wireless charging stations for your handheld devices, and ergonomic design make this SUV a pleasure to drive or to relax and enjoy the view as a passenger. Supple leather and plenty of space make this the only way to travel.
To experience the all-new 2021 Jaguar F-Pace in person, visit Jaguar Oklahoma City for a test drive and to take delivery of your new dream SUV.